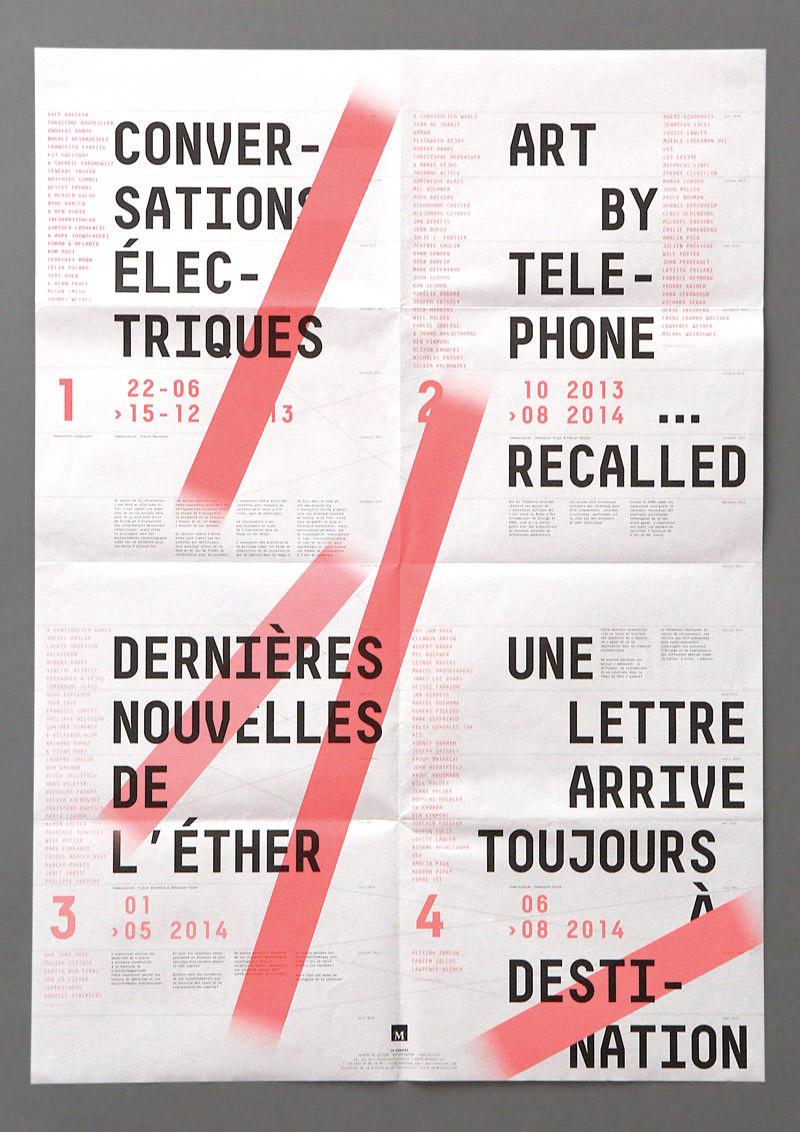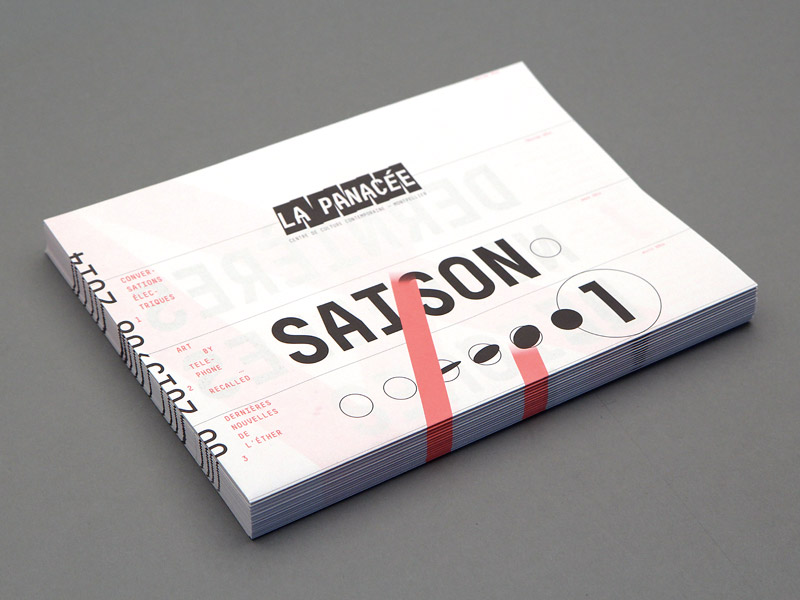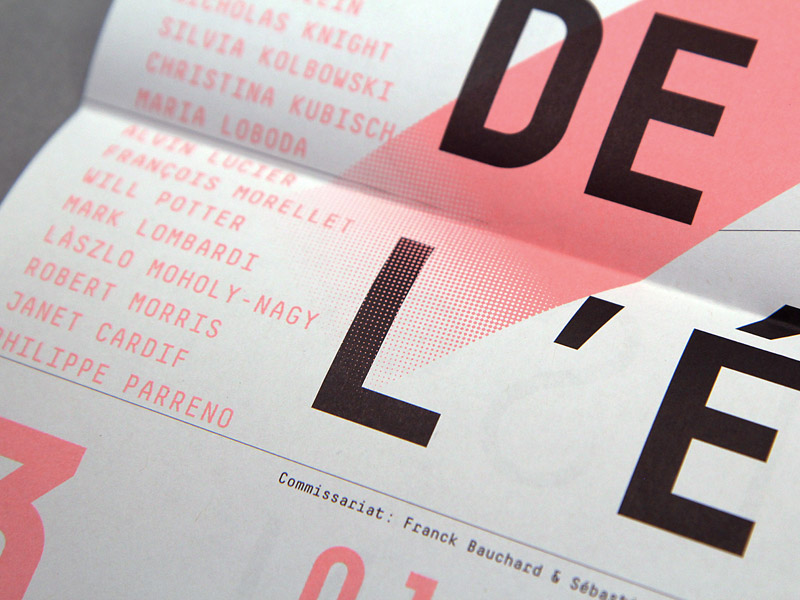 about
1st season "You've got a message"
4 exhibitions
- Conversations Électriques
- Art by telephone... Recalled
- Dernières nouvelles de l'Éther
- Une lettre arrive toujorus à destination

For the grand openning, La Panacée needed a special object that presents the center to the visitors but also introduces the 1st season of exhibitions "You've got a message".
We decided to design à 2 in 1 object: a flyer that transforms into a poster when unfolded. Here, the booklet presented the 1st season theme while the poster showed the 4 main exhibitions as a graphic agenda. This folding concept was used for the next objects we designed for the center.
context
La Panacée, the centre for contemporary culture of the City of Montpellier, opened its doors to the public on June 22nd, 2013.
Located in the city centre, this venue for contemporary culture emphasises a cross-disciplinary approach and features exhibitions and events in three main areas: the visual arts, new forms of writing, and digital technology.
Kidnap Your Designer have teamed up with ABRèGe who are architects, set-designers, geeks & trendsetters and are based in Montpellier to win this well-managed contest for the graphic design identity and signage of this art centre.
Signature: Kidnap Your Designer & ABRèGe.