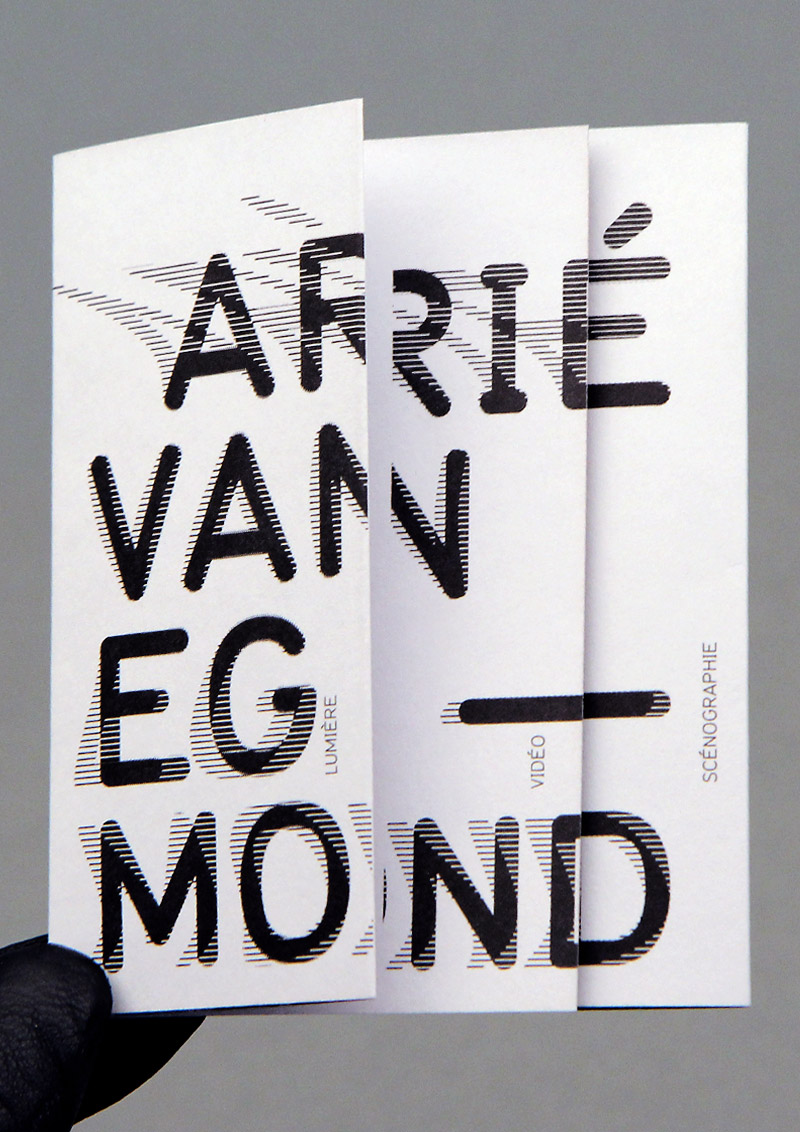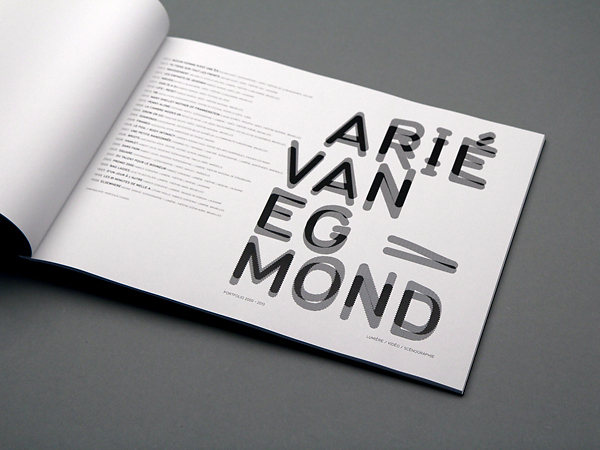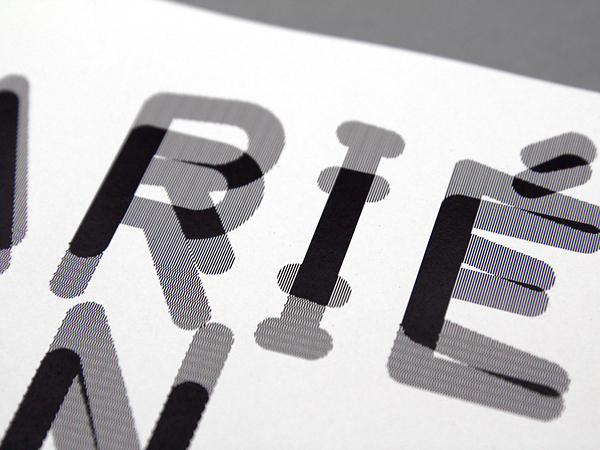 about
Arié Van Egmond is a set and light designer, using digital media to play with content and reality distortion in his work. This inspired the studio for a visual around his name.
My mission was to develop a 'Captcha' script, which is normally used to distinguish humans from computers, to distort typography and create a unique logo. It was a very interesting project because we had the opportunity to experiment with code and typography to create something unexpected and graphically innovative.
His extended business card displays some of his work, photographs on the glossy side of the paper and texts on the offset side. We also designed an hand-binded portfolio that contains all his work.
more infos
Generated logotype
Business card - 500 copies
Hand-binding portfolio - 1 copie
Design at Kidnap Your Designer